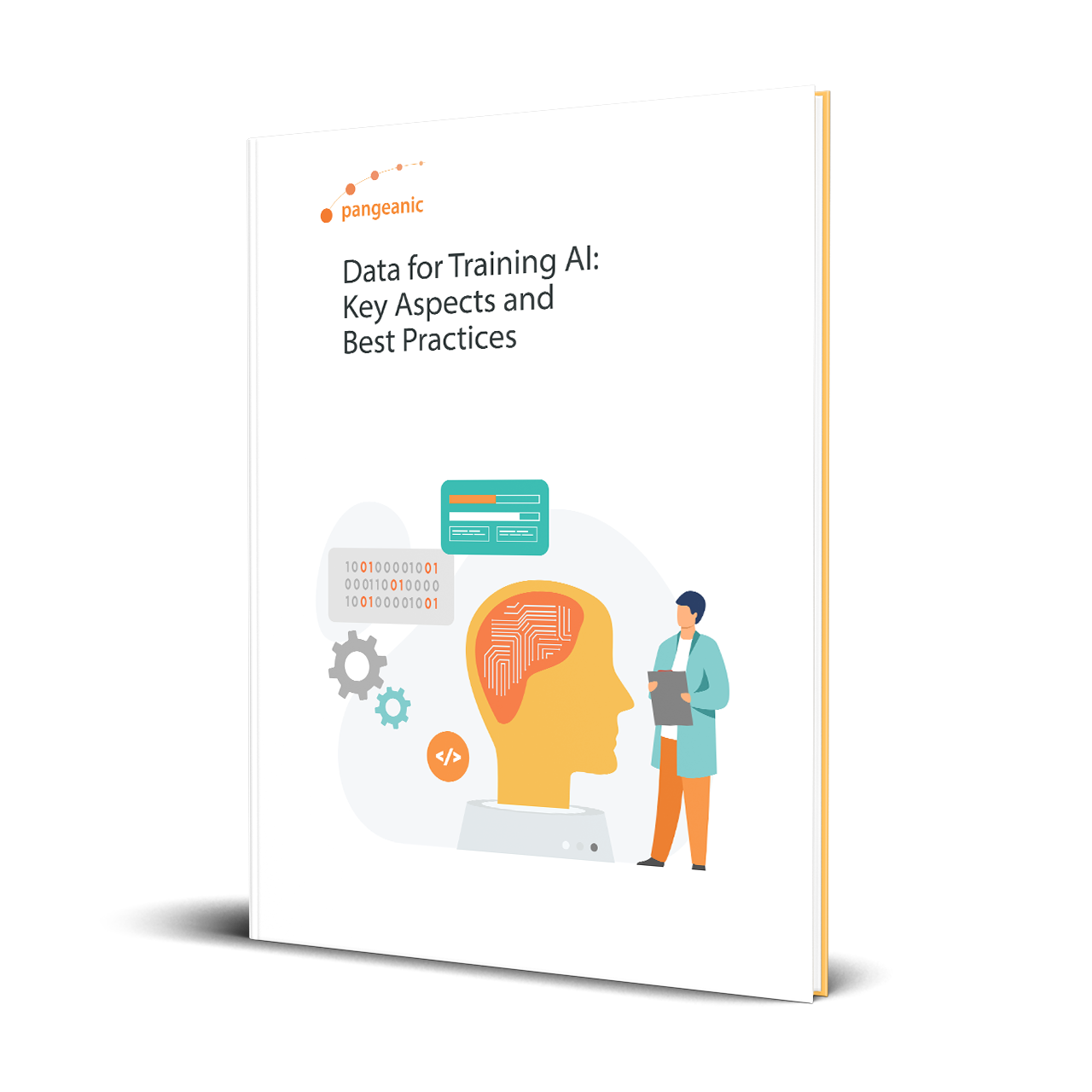 FREE EBOOK
Data for Training AI:
Key
Aspects
and Best Practices
Would you like to find out why Data is so important for training AI?
If you want to find out more about model training in the context of Artificial Intelligence, this ebook is for you.
What will you find in this ebook?
Useful and quality information about the process that allows systems incorporating machine learning modules to learn. Among other things, we will discuss:


Methods and types of model training.
How to improve data quality.
The role data cleansing, annotation and anonymization play in machine learning.
Pangeanic's services for AI model training.
Share this ebook with your contacts: